Case Study for Analytics Interview – Part 2

Case Study for Analytics Interview – In this space, we will try to cover case studies that are actually asked in Analytics interviews. Every company asks for case studies in their interview process and it is one of the important rounds where you show your business acumen to the interviewer.
If you are reading this question then do try to attempt it in the comment section.
Case Study for Analytics Interview
Case Study Topic
TVF/Any OTT platform recently went to app/website only mode. How do you think it makes money to survive and pay the actors?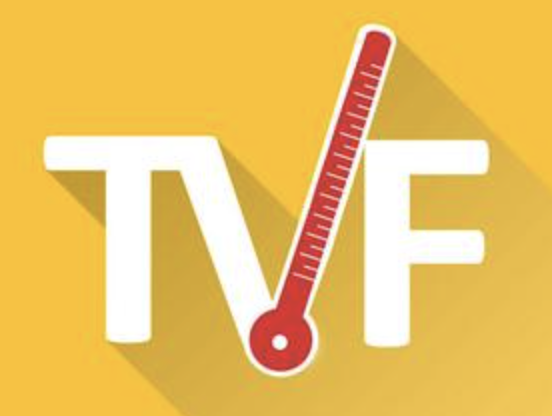 Approach 1

TVF initially used to have content on YouTube. This enabled them to build a brand and attract viewers. They earned money via YouTube Ad Sense by putting advertisements in between videos. Secondly, they earned money using product placements. Tripling had Tiago, Pitchers had Kingfisher and so on and so forth. Product placements definitely are more lucrative for both TVF and the companies because of superior ROIs. Partnering with United Spirits (Kingfisher), Unilever (Ponds Face Wash) and transport giant Uber has given them the necessary push and momentum to increase the cap on their production costs.
And now that they have created successful and quality content more than once, they have the attention of the big investors.
They are planning to move to the app/website only mode and I think they will introduce the subscription method. For this, there should be a significant mass of people who are willing to pay. They will have to get more content (originals) that can be made premium. And to create anticipation, they can release the first few episodes on YouTube or make them free on their platform and once the users are hooked, they will pay to watch it further. Of course, they may not be able to charge as high a rate as Netflix or convert everybody, but this way they will earn a lot more.
Once they introduce subscriptions, they can introduce different plans based on mobile or desktop access.
In the meantime, to finance their new content, they can try raising funds. Recently, they have been given funding by Tiger Global which doubled their valuation to $80 mn.

Approach 2

TVF was started in 2010 with an aim to entertain people by making videos revolving around the daily life experiences of normal people in a sarcastic way.
Talking about the business model of TVF, they make money from YouTube by making videos and by displaying ads during the entire video. Today TVF is having an approx. 2.5-3 Cr views/Month which actually contributes to 15-20 lac rupees. Now as per the videos published by TVF, the cost of making a video would also be somewhat high. We can see every video from TVF is sponsored by a big name or a start-up for e.g. Permanent Roommates season 1 was sponsored by common floor, then season 2 was sponsored by OLA cabs, The famous show TVF pitchers was sponsored by Kingfisher. These companies pay money to TVF because they know their product will be reaching out to millions of people
Secondly, the people involved in TVF are also great stand-up comedians they make money by doing stand-up comedy shows for corporate organizations,s and by doing shows at Institutions, they are actually paid a good amount of money for doing stand-up comedy at various places.
By introducing the mobile app of TVF, they are trying to attract people to their own platform. Let's suppose we consider money made from YouTube, some portion of the money is taken by YouTube as a share. By having an app for TVF they will convert that share into profit for TVF. Then when they are sure that some people are regularly engaging in their mobile app they will start charging the user to view the content just like other platforms.

You can jot down your approach and we will evaluate the answers
The Data Monk Interview Books – Don't Miss
Now we are also available on our website where you can directly download the PDF of the topic you are interested in. On Amazon, each book costs ~299, on our website we have put it at a 60-80% discount. There are ~4000 solved interview questions prepared for you.

10 e-book bundle with 1400 interview questions spread across SQL, Python, Statistics, Case Studies, and Machine Learning Algorithms – Ideal for 0-3 years experienced candidates

23 E-book with ~2000 interview questions spread across AWS, SQL, Python, 10+ ML algorithms, MS Excel, and Case Studies – Complete Package for someone between 0 to 8 years of experience (The above 10 e-book bundle has a completely different set of e-books)

12 E-books for 12 Machine Learning algorithms with 1000+ interview questions – For those candidates who want to include any Machine Learning Algorithm in their resume and to learn/revise the important concepts. These 12 e-books are a part of the 23 e-book package
Individual 50+ e-books on separate topics
Important Resources to crack interviews (Mostly Free)
There are a few things that might be very useful for your preparation

The Data Monk Youtube channel – Here you will get only those videos that are asked in interviews with Data Analysts, Data Scientists, Machine Learning Engineers, Business Intelligence Engineers, Analytics managers, etc.
Go through the watchlist which makes you uncomfortable:-
All the list of 200 videos
Complete Python Playlist for Data Science
Company-wise Data Science Interview Questions – Must Watch
All important Machine Learning Algorithm with code in Python
Complete Python Numpy Playlist
Complete Python Pandas Playlist
SQL Complete Playlist
Case Study and Guesstimates Complete Playlist
Complete Playlist of Statistics
Keep Learning !!

Thanks,